You don't know what you don't track and you can't track what you don't know.
Knott Mechanical uses Jonas Software designed to keep our technicians and customers in-the-know and on-the-go. It allows for instant access to a complete history of all equipment and work performed by Knott Mechanical.
VISIT JONAS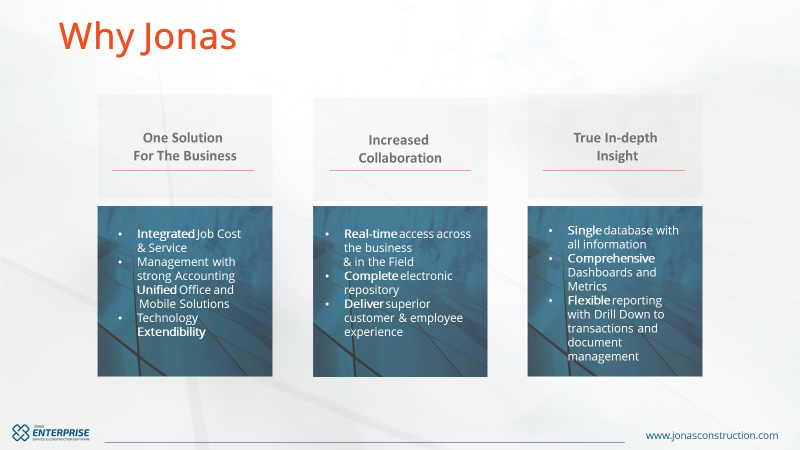 Our technology investment gives our technicians the background they need to perform the job to the best of their ability and in the most cost effective manner.

Increase Productivity
Automated communication and monitoring improves efficiency and staff productivity by 20% or more.

Save Time
Our automated work order process saves time and increases workforce productivity between 30 minutes to one hour per work order.

Extend Asset Life
Maintenance tracked through Jonas reduces repair costs and extends the life of your equipment by as much as 40%.
•   Asset Library
•   Data Visualization Tools
•   Location Library
•   Real-Time Service Updates
•   Comprehensive Cost Reporting
•   Automated Field Service Information
•   Vendor Library
•   Mobile Application
•   Work Order Management
•   Paperless Contracting
•   Disaster Recovery
•   Flexible Service Scheduling